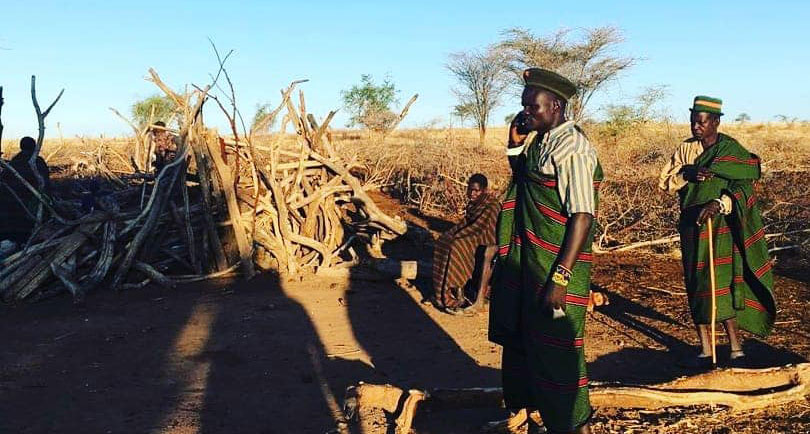 Highlights
- A visit to Uganda's largest concervation area
- Top of the falls, the mighty Murchison Falls. Aguably the world's strongest water fall
- Safari and culture
- Kidepo, once celebrated as Africa's 3rd best natioanl park
- Cross the river Nile
Day 1: Welcome to Uganda
Upon arrival at Entebbe airport, you will be met by our Igufa Safaris' driver guide. Transfer to Kampala for overnight. Depending on your arrival time, you may be able to explore cultural and historical sites in and around Kampala.
Tour of Buganda (capital city area) cultural sites can also be done on the final day before transfer to the airport.
Journey time: 1 hour,
Meal plan: Half Board
Day 2: to Murchison Falls National Park
Today you will head to the Ziwa Rhino sanctuary after an early breakfast. Your journey will thereafter take you through Masindi town and Murchison Falls N.P. in typical game drive style.
You are expected to arrive at your overnight lodge in the late afternoon. A cultural performance by energetic dancers from Mubako will entertain you around the lodge campfire, making for a magical African experience at dusk.
Depending on time of arrival, take a village tour that reveals the realities of life in this rural community.
Journey time: 6 hours,
Meal plan: Full Board
Day 3: Murchison Falls Safari
After early breakfast, set off for a morning game drive to explore the northern part of the park. The early hours are the most active for animals when temperatures are cooler, before the sun is so bright. It offers the best time to spot wild animals.
Come eye-to-eye with the African animal kingdom: elephants, giraffes, buffaloes, lions, leopards, different species of antelope and many tropical birds may all be spotted during the game drive. So keep your eyes open, there's usually something interesting every so many meters in Murchison Falls National Park!
In the afternoon you will take a boat safari up the Nile River to Murchison Falls. Carefully watched by crocodiles, hundreds of hippos, buffaloes, water birds, monkeys and all the other thirsty wildlife that the Nile attracts, you will reach the base of the 43-meter high Falls which approach with a thunderous sound.
After the boat safari you will hike to the top of the falls. From here you have a wonderful view and fantastic photo opportunities!
Return to the comfort of your lodge where you will later be in the company of a local elder that will tell stories relating to your day's experiences. This will be around the fire in the early evening.
Meal Plan: Full Board
Day 4: to Kidepo Valley National Park
Today you will travel to Kidepo Valley National Park (KVNP), along but rewarding drive that will take you passed one of the most beautiful scenery in Uganda.
KVNP is the most remote and pristine national park in the country. The park has some of the most amazing scenery in the country! For many people this is the most beautiful park of Uganda. KVNP is situated in Karamoja; an area in North-Eastern Uganda where the Karamajong people live. They are related to the Maasai in Kenya and live and dress similar.
Journey time:  6 hours depending on the road conditions
Meal plan: Full board
Day 5: Karamajong
Visit the village and experience the Karamajong culture and way of life. They live in a Kraal, better known as Manyatta or Boma in Swahili. A Kraal is basically a village made out of huts surrounded by fences made of wood and thorns to keep the cattle in and to protect them against rivaling tribes and wild animals. Some of Kraals are permanent and others are temporarily as the karamajong follow the fresh grass to feed their cattle. The Karamajong are related to the Maasai in Kenya and live a similar lifestyle. The main difference is that the Karamajong is completely unknown and you are therefore sure to experience a very authentic and unique visit.
Relax at your overnight lodge the rest of the day
Meal Plan: Full board
Day 6: Safari KVNP
Here you will find zebra, giraffe, elephant, lion and leopard. This is also the only place in Uganda where you can find the cheetah and ostrich.
KVNP is famous for its lions relaxing on the rocks - a scene which may remind you of a certain Disney film. You might even be very lucky to spot a leopard or cheetah! Besides the 4x4 safari, you can also take a bush walk in the park with an armed ranger.
Meal Plan: Full board
Day 7: to Kampala
Today you start your return journey south back to the capital Kampala. Along the way, visit Fort Patiko – a slave site for the Arabs in the 1800's.
In their search for trading venues, the Arabs stumbled upon Patiko in present-day Gulu District. It was a beauty – mountains and hills grace her extensive vegetation. And she advantageously sits near Nimule, South Sudan and onwards to eastern Egypt, where the Arabs sold their merchandise. They could not have found a better slave harbor and trade link. Slaves were a key trading item for the Arabs too and were captured from northern Uganda, Gondokoro in Sudan and other areas.
Journey time:  11 hours
Meal plan: full board
Day 8: Kampala Cultural extravaganza
Experience and participate in the great diversity of Uganda's cultures through song, dance and unique instruments from her 56 tribes. Performers weave them with humorously informative stories and present them in an authentic but artistically developed spectacle.
Meal Plan: full board
Day 9: Return home
Transfer to Entebbe in time for your scheduled return flight home.
END OF SERVICE.
Tour Cost: $4,199 pp sharing – based on group of not less than 4 pax
Rates are determined by availability and are subject to change.
Price Quotes Include:
Ground Transportation throughout the trip in a private 4WD jeep(s)
Meals – Full board Meal Plans
Activities as stipulated on the safari program
Services of an English-speaking driver/guide
Bottled drinking water while on safari
Lots of fun in the African sun!!!
Price Quotes Exclude:
Flights and travel expenses outside Uganda
Entry permit/visas
All drinks apart from those served for breakfast
Beverages, tips, souvenirs & all items of a personal nature
Telephone calls and between meal snacks
Any deviation from the suggested program
Any personal insurance covers
Igufa Safaris Ltd offers the 1 night FREE for guests going on safari with us - take advantage of this offer and book this safari today :-).